Check out the Goodness Me ' Nourish' Gift Guide!
Kay from The More the Merrier loves her new Libre Black Brush, " I now have a new favorite tea glass! It's the Black Brush Loose Leaf Tea Glass from the new Libre Life Collection. I am in love with the new designs on these glasses. Simple designs from nature adorn these gorgeous glasses."
Shayla Garland ND says, "These Are a Few of My Favourite Things!: Libretea Glasses". Check out her 10 reasons why here 🙂
Here is what Chris from Dad of Divas  has to say about his Libre Tea glasses, "I see this valuable to a serious tea drinker! Enjoy!"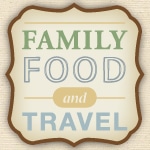 Kerrie from Family Food and Travel loves Libre Life Collection, "It doesn't matter is you are on the road with a hot cup or tea, citrus water, or even a protein shake the practical and stylish way to drink your drink is from one of the Libre Life Collection."
Over at Plum Deluxe they love their Libres, "You may recognize this mug from our guide on how to make iced tea, which is just one of the many uses for this fabulous mug."
Relish.com has included the Libre Starburst in their Holiday Gifts for the Culinary Globetrotter.
Healthy Living Now Magazine has featured the Libre Tea Mug in their Lifestyle Section.
Vivian from Natural Mama is enjoying her Lively Leaves Tea Mug, "The tea glass comes perfectly designed and fitted comfortably in my hands, and is made BPA free safe for you to drink out of without causing any harm to your body."
Colleen Richman says this about her Libre Lively Leaves tea glass, "If you are a tea drinker like me, than you are going to love this!"
This is what Melissa from Missy Product Reviews says about her Libre Starburst, "I love the colors of the glass tea bottle and will be taken this everywhere I go and love the eco-friendly factor to safe disposable cups and such."


Tiffany from Home Grown Families loves her Libre, "The new Libre Tea Loose Leaf Tea Glass is top quality!"
Stacey and her husband  from Not Just Baby Brain like their Libre Tea infusers, "…as soon as my Starburst Tea Glass arrived, my husband tried to take it to his work on me!"
 Stephy from Stephs Cheers and Jeers loves her Libre Original, "The Glass is heavy duty and simply BEAUTIFUL!"
Amanda from Open Hands is loving her Libres, " I fell in love with Libre months ago, but there new amazing Full Life Collection has brought a refreshing new look for this great concept."
Spirituality and Health Magazine has included the Libre Holiday Black Brush tea glass in their Holiday Gift Guide.
Tammie from Tammie's Reviews, Giveaways and more has reviewed the Libre Starburst #travel mug. "I take this every where I go. I love how easy it is to make tea and how the screen that is on top of the glass filters out all the sediment and loose tea."
Jenny at Dapperhouse has a few Libre Tea  glasses, I use Libre Tea beverage glasses for refreshment throughout the day because it is the perfect reusable glass to use on the go.
Veronica Funk loves her new Libre Tea infuser mug, "I'm so happy with my new Libre tea mug that I wanted to share."
Jennifer from Coupons and Friends loves this about her Libre Tea Mug, "I love the fact that you don't have to steep a mesh ball that may or may not come open in your mug (Mine went down the garbage disposal anyway), but you can also use bagged tea as well. Instant gratification! "
Becky from Week99er has reviewed the Libre Starburst, "I still love the new tumblers style and ease of use."
Tammy from
Tammy Two Cents
has a Libre Lively Leaves Tea glass,  "I received the gorgeous Lively Leaves Green (green is my favorite color – so I was excited)! I throw it in my work tote bag , (knowing it won't break) and I can enjoy either iced or hot tea while at work!"
Grace from Blessed Elements loves her Libres, "I've been a fan of Libre Tea and have a first hand experience with their products. I trust the company and their products."
Nancy from Things that make people go aww has a Libre Starburst review. She says, "They make on the go tea simple and easy and you will always have your tea with you."
Jenn from Jenn's Review Blog has reviewed the Libre Lively Leaves, "First, I love the sleek shape and the cute leaf design of this tea glass. Second this is a large tea glass so I can make tea in the morning and enjoy it for several hours at work."
Sara from Sweet Silly Sara has reviewed the Libre Lively Leaves, "I love the vibrant green color of the durable glass bottle. I love the generous 14 ounce capacity of it too! That is just the right size glass for my tea cravings. "
Karen from the Kaley Davies blog has Libre reviews of the Lively Leaves and Black Brush tea glass. "I'm always on the lookout for a pretty, yet functional and reusable tea mug and I think we hit the jackpot with this one. I'd like to introduce you to the Libre tea reusable mugs."
Tina from GivingNSharing reviewed the Libre Black Brush tea glass! I have been using Libre Tea Mugs & Glasses for about 3 years now. I've given them as gifts and have received comments from total strangers when I'm out and about town. "
Ria from It's My Party likes her Libre Original saying, "I like the original size because it's compact enough to fit in my purse. Aside from that,  it is the perfect size for my grip and it makes about 2 cups of nice, hot and healthy tea!"
Stacey from Not Just Baby Brain reviewed the Libre Starburst saying, "Because the interior is made of glass, you can use it for both hot and cold drinks so it's great to have year-round!"
Lady Tyrneathem is enjoying her Libre Black Brush, "No matter what your age or gender, I believe the design will suit everyone. It's simply elegant."
Valerie from Sweeps4Bloggers loves her new Libre Black Brush tea glass: "It's easy to brew my tea and easy to clean up. The tea tastes great and the glass is beautiful. The whole process of brewing and drinking the tea is a pleasure."
Kathy from Fuggs and Foach says, "Just like the 'little black dress' that goes everywhere so does our new Black trimmed LIbre tea glass. Its serene and delicate pattern of light brush strokes and small clusters of pale blossoms invites you into a tea moment every time you gaze at it."
Evelyn from My Turn for us has a Libre Starburst review saying, "So from now on, I am enjoying my loose leaf tea in my Libre Tea Glass."
Erica from  Erica Start Walking has a Libre Starburst  "I am just so in love with my other two Libre glasses that when I found out they made one in my favorite colors and bigger I could not have been happier."